HydraFacial is not just any facial – it's a transformative skincare experience.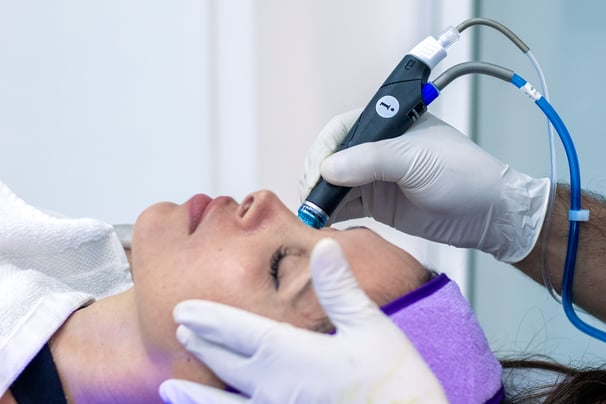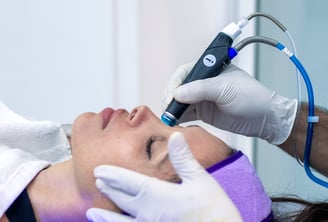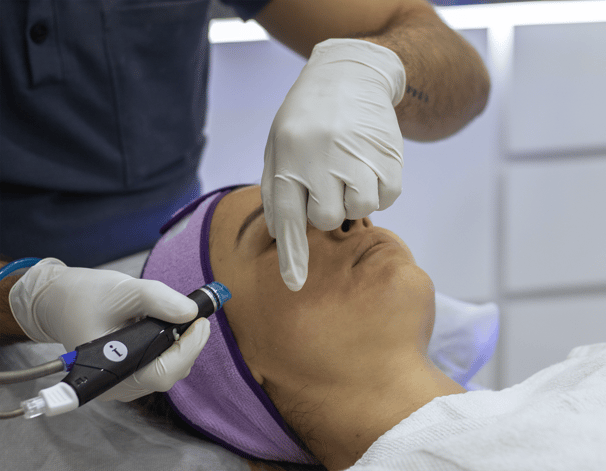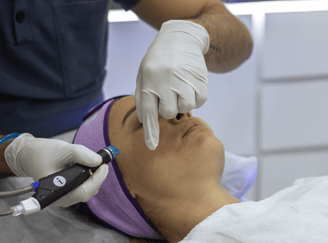 Deep Cleansing: HydraFacial uses patented technology to gently exfoliate, cleanse, and extract impurities from your skin.

Hydration: It nourishes your skin with essential nutrients, leaving it hydrated and radiant.

Anti-Aging: This treatment reduces the appearance of fine lines and wrinkles, promoting a youthful glow.

Even Skin Tone: It helps to improve the texture and tone of your skin.

No Downtime: With no downtime, you can return to your daily activities immediately.
How is it Different from a Regular Facial?
Traditional facials are often one-size-fits-all. HydraFacial is customizable to your unique skin needs, addressing specific concerns with precision.
Ready to experience the HydraFacial difference?
Invest in your skin. Invest in yourself